Course details
【Popular Autumn & Winter Plan】 2 hours with all you can drink "Shabu-shabu or Tango with all you can eat" 【4480 yen → 3980 yen】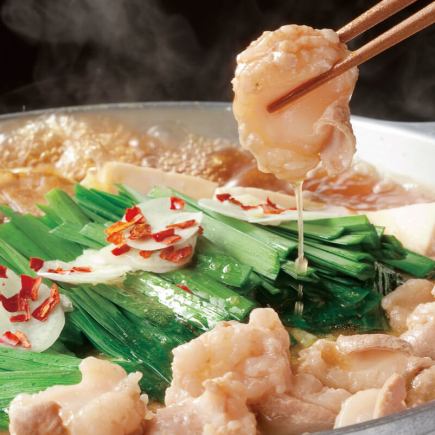 By using a coupon3980 yen
Number of people × 500 yen OFF It is a charge when using coupons.
All-you-can-drink available
Reservation deadline

Until 18 o'clock on the day of visit to the store
Available days for reservation

Monday - Sunday - Public holidays - Holidays
It is perfect for this season! It is popular autumn-winter plan.All you can eat, mochi pot you can taste the melting superb shabu-shabu or purpuru moto!
Course menu
【1】 Seasonal appetizer
One dish which used seasonal ingredients abundantly!
【2】 Caesar salad with seasonal vegetables
Fluent seasonal vegetables!
【3】 Hot fried potato "All you can eat"
All-you-can-eat potato fly ♪
【4】 Deep-fried young bird "All you can eat"
Deep-fried in-store preparation using young birds
【5】 Shabu-shabu or Pot noodles "All-you-can-eat"
In this season it is popular! Popular Fall & Winter menu ♪
【6】 Tightening the pot
【7】 Seasonal dessert
Female uke with dessert ◎
ー ー ー ー ー ー ー ー ー ー ー ー ー ー ー ー ー ー ー ー ー ー ー ー ー ー ー ー ー ー ー ー ー ー ー ー ー ー ー ー
※ All you can eat in November and December is necessary consultation.
* The contents may change depending on the purchase situation.※ We will only accept courses over 5000 yen on Friday, Sunday and public holidays of the year-end party season.※ The busy season (March, December etc) will be + 500 yen.Please do not hesitate to contact us.ー ー ー ー ー ー ー ー ー ー ー ー ー ー ー ー ー ー ー ー ー ー ー ー ー ー ー ー ー ー ー ー ー ー ー ー ー ー ー ー
All-you-can-drink menu
· Beer · Beer cocktail
· Asahi Super Dry · Panache · Yuzu Beer · Chandigafu · Litivia · Mangoa beer
·Sake
· Cold · 燗
·Fruit wine
· Plum wine · Yuzu sauce · Litchi sake · peach wine · mango sake · yogurt sake
· Wine · Wine cocktail
· Red · white · rose (glass) · keel · white kitty · kitty · operator · wine cooler
· Whiskey · Highball
· Blak · High Ball · Cork High Ball · Ginger High Bow · Yuzu High Bow · Peach High Ball · Litchi High Bow · Mango Hi Ball · Ome Hi Ball
·Cocktail
· Vodka Tonic · Moss Commuter · Screwdriver · Reggae Punch · Peach Orange · Peach Fizz · Gin Tonic · Jim Buck · Orange Blossom · Rich Soda · Lychee Olong · Lychee Orange · Campari · Soda · Spumoni · Campari · Orange · Rum Tonic · Lamb Back · Cuba Libre · Cassis soda etc ...
· Sour · Shochu High
· Lemon Sour · Cork Sour · Lime Sour · Lychee Sauce · Peach Sour · Greiful Sour · Mango Sour · Ginger Sour · Gua Bassa · Male Plum Sour · Oolong High · Green Tea High · Lemon High · Greflu Hai
·Soft drink
· Coca Cola · Gingeraire · Lemon squash · Orange juice · Oolong tea · Green tea
2018/12/16 update